The Little Black Dress Project is a new 6 week program. Women below participated in a 4 week program with the same structure as the LBDP! 
IT'S HERE... SO WHAT ARE YOU WAITING FOR???
Welcome to The Little Black Dress Project!
"The Little Black Dress Project is on a mission to help women to become more self-confident, lose weight, and celebrate being a strong and sexy woman."
First off,  I'm THRILLED you have taken the first step to embracing who you are as a woman!
If you let it, The Little Black Dress Project can truly change your life.  This is NOT just a 6-week transformation challenge.  It's going to be an eye-opening and empowering experience.
My goal is to not only to help you lose weight, tone up, and look absolutely AMAZING in that little black dress of yours in 42 days, but it is designed to help you to feel beautiful and confident in your own skin.
Here are just a few things that will happen during the next 6-weeks:
You will cleanse and detoxify your body of impurities, chemicals, and artificial toxins.
You will create new and healthy habits to replace your not-so-sexy ones.
You will FINALLY kick your cravings and you will restore your body back to the way it is designed to function.
You will learn how easy is it to make a healthy and delicious meal so you don't get trapped into eating something not conducive to your goals.
Your body will learn how to optimize its fat-burning potential so you no longer have to hide behind your clothes and can always find something to wear in your closet.
You will be a part of an amazing group of women working towards the same goals that you are.
The Little Black Dress Project is about developing an inner confidence to make you feel strong, sexy, and UNSTOPPABLE.
Over the next 6-weeks, you will have EVERYTHING mapped out for you to be successful.
You don't have to think about it, you just need to DO it.
I truly love what I do, and I am grateful for the opportunity to share my passion and my knowledge with you through this program.
I'm here for you every step of the way.  If you have questions, call ,text or email me ANY TIME.
I'm excited to be a part of your journey and look forward to an AMAZING 6 weeks with you!
Committed to Your Success
Your Coach and Friend,
Keven
Here's what you get with The Little Black Dress Project
6 Week Meal Plan
Grocery list
Success Manual Guide
The Little Black Dress Project Recipes
Daily Inspirational Emails
Goal Sheet
Portion Control Guide
Nutritional Swap Guide
Measurement Sheet Guide
The 21 Irrefutable Laws of Fat Loss E-Book
6 Week Fitness Routine with Schedule, Video Demos and Instruction for home or gym
Facebook Private Group for Weekly Tips and Q&A Sessions
3 Workshops for Coast at Lakeshore East Residents only (minimum of 4 residents )
Access to 10 Day Body Reset Detox Program
Coast Residents use discount code LBDP20 and receive 20% off UNTIL NOV 15TH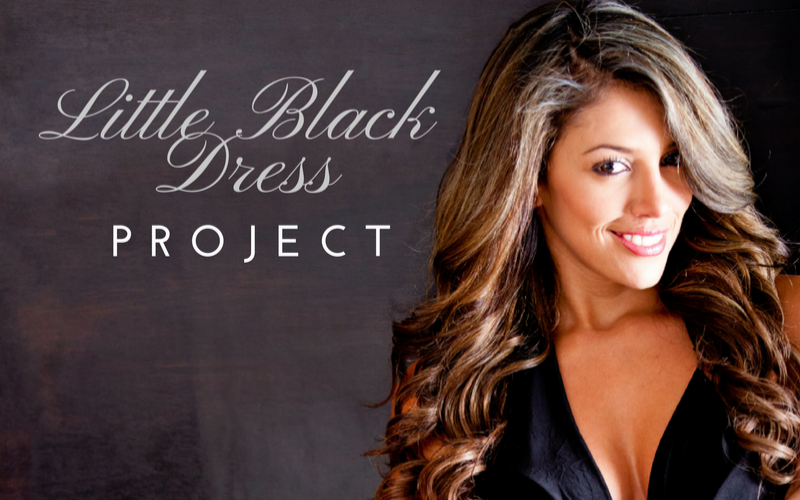 There are 2 programs You have one with  6 week customized meal plan. This one is recommended for those on a restricted diet . All meal plans on this program are designed by Evolution Nutrition. With this program once you have registered we will set up a consultation and I will set up a free profile for you on Evolution Nutrition . All meal , grocery list and recipes will be provided.

Little Black Dress Project with Customized Meal Planning - $199

There is the 6 week basic meal plan is a balanced nutrition meal plan. All recipes,  grocery list will be provided to you in the form of a  downloadable PDF